If you're tired of diving the typical reefs and seeing the same types of marine life, you're probably aching for an out-of-the-ordinary diving opportunity.
Thankfully, there are plenty to choose from, including swimming towards an active volcano or seeing underwater artwork and diving in clear water in what's actually a crack found between two continents.
Below are just some of the many unusual, incredible, and mysterious dive sites around the world that offer something truly different to divers who want a new challenge and new scenery to explore.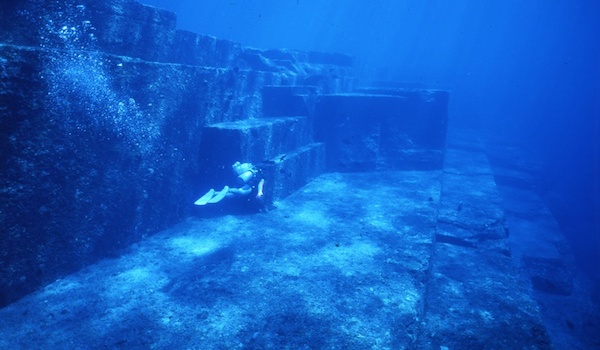 Japanese Ruins
A truly thrilling dive in Japan is the mysterious ruins known as Yonaguni. People wonder where this dive site came from, and whether it was once an ancient civilization.
Found off the westernmost area of Japan in the Yaeyama Islands, Yonaguni is a very small remote island that's also hard to get to. Its popularity stems from the dive site found off its southern coast that has puzzled divers.
What will you find here that's so impressive?
Well, it's an underwater pyramid called the Yonaguni monument, and no one is certain how it got there. While some think it may have been part of a city that once was, others think it might just be a natural phenomenon. Some people even think it might be the work of aliens.
No matter where it came from, though, this underwater monument is certainly impressive, as it seems to be anywhere from 5,000 to 8,000 years old. Smooth steps come to right angles and may have been carved from rock.
Unfortunately, this dive isn't for those who are still beginners because it's found in open waters that have strong currents and high waves.
Iceland's Continental Rift (Silfra)
Want to dive between two continents? Then you'll need to head to Iceland, to the Thingvellir National Park. The area's Silfra fissure is the spot where the Eurasian and North American tectonic plates come together.
You can dive within the crack that was caused by these two continental plates gradually moving apart from one another, averaging about 2 cm per year.
The waters are extremely clear, to the point that many divers lose their sense of depth and even endure vertigo while travelling through the site.
Expect cold temperatures all year long, but that's what gives the water its clarity. Temperatures range from 2-4°C. The water is also very pure because it comes from a glacier that's set high on Hofsjokull Mountain.
The water is filtered as it travels through layer after layer of porous lava rock until it gets to the national park. This exciting dive is divided into three sections: the Cathedral, the Silfra Lagoon, and Silfra Hall.
Also read: All You Need to Know What Scuba Diving Between Tectonic Plates in Iceland is about
Artwork in Mexico
If you're in search of a bit of art and culture for your upcoming diving expedition, check out the blue waters of Cancun.
There, you'll find what's known as the Museum of Underwater Modern Art. This dive site contains over 403 life-sized sculptures that are permanent fixtures there. This is also one of the biggest artificial reefs on the planet.
Thanks to the work of British diver Jason deCaires Taylor, who is also a sculptor, each piece of art is casted individually and is made with a special mixture of cement that encourages coral growth.
He has stated that his artwork takes on a whole new life and meaning when you view it beneath the waves versus on land.
The United States' Cemetery Underwater
A sort of unnerving dive experience awaits you at just over 5 km off the coast of Miami, Florida. Here, you'll find an artificial reef that's an underwater cemetery.
This dive site is known as the Neptune Memorial Reef, and its goal is to create life after life. Thanks to a man-made reef that's been constructed in a way that encourages the growth of endless species of marine life while also acting as a 'green' burial ground.
Individuals who wish to be buried at this reef will be cremated first. Their ashes will be mixed with a non-porous cement, water, and sand.
The mixture is then moulded into the shape they chose, such as a starfish or a shell, and then scuba divers head down to add the stone to the memorial reef.
The memorial, which is a still a work in progress, already looks like a lost city underwater. Everyone from marine biologists to divers and relatives of those who were buried there can view statues of lions along the sea floor and arches that are covered in beautiful corals. Once complete, the whole memorial reef will be able to contain roughly 100,000 cremated remains.
Indonesia's Volcano
If you've ever wanted to get up close and personal to a volcano without having to worry about toxic air and lava, the submerged Banua Wuhu volcano is a great dive site for you.
You can find it in part of a volcanic island chain known as Sangihe, next to the island of Mahangetan.
The volcano rises over four hundred meters from the seafloor. But the good news for beginner divers, is that it can be found as little as five metres from the surface.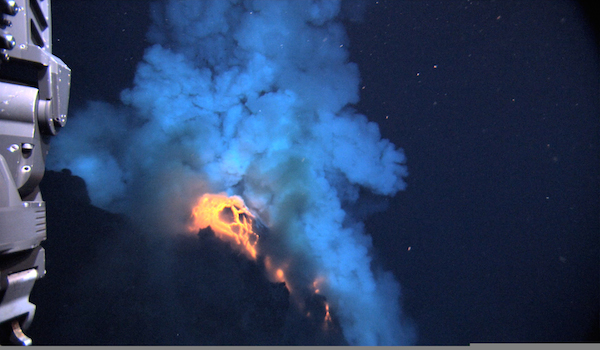 There's no risk whatsoever from hot lava because it merely releases silver bubbles in ribbons. These bubbles are sulphur gas that escapes from deep inside the planet's crust.
If you aren't careful, these bubbles will burn you, though. And if you were to capture the gas in a bottle and smell it once you surfaced, it would smell terrible, even though the bubbles themselves are naturally odorless once they reach the surface on their own.
The deeper you dive, the more you'll notice the barren rocks covered with sulphur giving way to gorgeous reefs and abundant marine life that include black-tipped reef sharks, neon fusiliers, and massive barrel sponges. And sometimes you can even hear the volcano roaring as you swim through the site.
Have you ever visited one of the dive sites? Let us know in the comments below
Feel free to contact us. We have multiple partners that offer dive packages + accommodation and scuba lessons.
Enjoyed this blogpost? Sign up for our free newsletter! and get our scuba blogs delivered in your inbox.
Article written by Rutger Thole who is an avid scuba diver and loves to travel, dive and write about scuba diving. Based in Amsterdam he runs bookyourdive.com and at least twice a year he plans a dive trip of the beaten track.