About Scuba Diving St. Maarten
When scuba diving St. Maarten you can explore gorgeous coral reefs to breathtaking wreck dives, you can witness tropical fish species alongside rays, sharks, turtles, and small crustaceans. There is certainly a scuba dive experience for everyone in St. Maarten.
Whether it is your first-time scuba diving or you have years of experience behind you, the Caribbean Sea surrounding St. Maarten is one of the most sought-after locations for divers from around the world. These waters are warm and welcoming all year round, with abundant sea life to explore below the surface.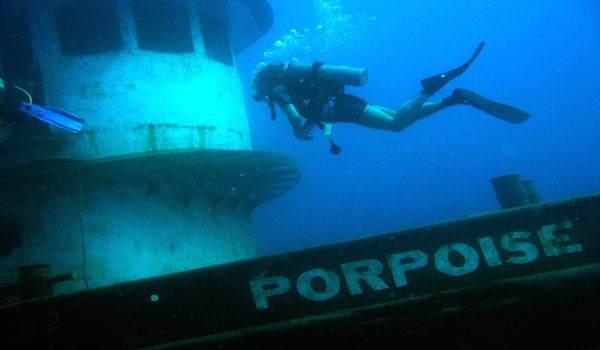 Photo Credit: Texas.713
When is the best time to go scuba diving St. Maarten?
Scuba diving St. Maarten is possible all year long, thanks to its consistently warm, tropical temperatures and calm currents.
You can visit the island during the summer months, when there are fewer crowds and more accommodations available, or you can choose to visit during the months of December and January, when the island will be busier because of the holidays. Whichever you prefer the clear blue waters will be waiting for you.
The dry season in St. Maarten runs from December through May. June through November are the most humid months. But be aware that rain showers can occur anytime throughout the year, so the island does not have a set rainy season.
Rest assured that the island does receive more sunshine than rain and that when it does rain, the showers usually pass quickly.
Average temperatures throughout the year range from 22-30 degrees Celsius, or 72-86 degrees Fahrenheit, and they are a few degrees lower further inland.
Though the chance of hurricanes is high during June through November, especially during September, the odds of a hurricane severely hitting St. Maarten are low.
Scuba dive sites found in St. Maarten
Split Rock – This dive site is great for all levels of divers and features a magnificent swim-through as well as a variety of marine life, including corals.
Fish Bowl – This site features a thriving reef with colorful corals and fish, as well as swim-throughs and ledges for you to explore, with the possibility of seeing a passing reef shark.
Carib Cargo – This wreck sank in 1996 and is not yet covered in corals, however you will find an abundance of reef fish as well as stingrays in the sand. You can even swim through parts of the wreck.
Proselyte – This popular wreck dive site features; cannons and anchors which are hidden in corals.
Moonhole – This breathtaking dive site features caves, walls of sponges, and many corals thriving above a large crater that you can drop down into for a truly amazing experience.
One Step Beyond – This scuba dive site is host to a large variety of marine species, including eels, turtles, lobsters, and reef sharks.
Big Mama's Reef – This scuba dive site is perfect for all levels of divers. She features not only a huge coral reef teeming with life, but also many Caribbean Reef Sharks who are always nearby.
Would you like to go scuba diving St Maarten? Have a look at these scuba dive operators on St. Maarten
Marine Life Found in St. Maarten
St. Maarten is loaded with a variety of marine life, from tiny shrimp to uncounted species of tropical fish. You can also encounter sea turtles, rays, lobsters, eels, and sharks when scuba diving St. Maarten. And, of course, the reefs are home to vibrantly colored corals of all kinds.
About St. Maarten
St. Maarten is a tropical island paradise located in the Caribbean Sea. About half of the island is owned by the French, and the opposite half is owned by the Dutch.
Beautiful beachfront resorts throughout the island allow you to stay in the lap of luxury while exploring the natural wonders found throughout St. Maarten.
You can enjoy water activities, including swimming, snorkeling, and diving in the clear blue waters that surround the island, or you can go shopping at some of the famous shops, particularly jewelry stores, which can be found here.
The locals are friendly and ready to help you in any way they can, from showing you the best beaches to directing you to the best restaurants and nightlife.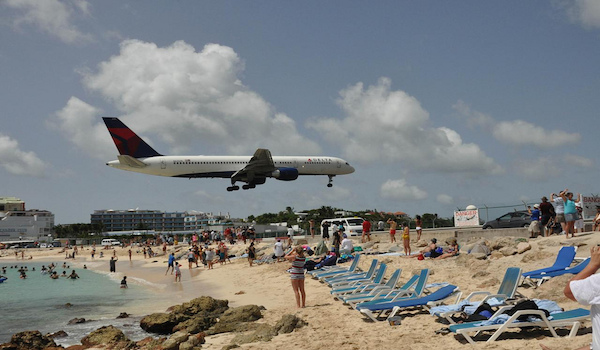 Photo Credit: Paul Tarjan
How to Get to St. Maarten?
You can get a flight to St. Maarten from the United States, Canada, Europe, and other islands in the Caribbean. The main airport on St. Maarten is named Princess Juliana International Airport, and another airport near Grand Case primarily handles inter-island flights.
You can also arrive in St. Maarten by boat, with many people arriving each year by cruise ships. Once on the island, you can get around by water taxi, rental cars, or street taxis.
Article written by Rutger Thole who is an avid scuba diver and loves to travel, dive and write about scuba diving. Based in Amsterdam, he runs bookyourdive.com and at least twice a year he plans a dive trip of the beaten track.